To Fully Understand What Sets Us Apart
From Other Brands, Watch These Videos
Just like any recipe, the quality of the ingredients you use affects the quality of the final product. Therefore, it's important to answer all these questions when evaluating a supplement and its effectiveness.

This Video Will Shock You
The Science Of Fermentation
"Let food be thy medicine and medicine be thy food." - Hippocrates'
WHY MORE ISNT ALWAYS BETTER
When choosing supplements, quality is far more important than quantity. A small amount of a whole food vitamin is more beneficial to the human body than a large dose of its manmade counterpart. Supplements comprised solely of single manmade vitamins supply only a fraction of the whole vitamin complex, creating shortages of many important nutrients. Taking more of a manmade vitamin will not make up the difference. It is often recommended that whole food supplements be taken throughout the day to provide their health benefits. When it comes to these supplements, balance is best.

"FERMEXCEL-100™": PROBIOTIC-CULTURED DELIVERY SYSTEM
The "FermExcel-100™" fermentation process is a revolutionary, highly absorbable delivery system made with unique probiotic-cultured technology specific to the raw material it is culturing. It is the first nutraceutical preparation designed to assure absorption of the full spectrum of phytonutrients through a micro-cultured delivery system. Using only premier quality ingredients that have been micro-cultured with specifically selected probiotics, "FermExcel-100™" products can be rapidly absorbed so they immediately go to work. Even those with poor digestion can enjoy the full benefits of "FermExcel-100™" highly bio-available, fermented nutrients. No other form of dietary supplement can offer this type of phytonutrient bioavailability and quality.

Our Supplements Are Excipient Free
Excipients are highly questionable and often undesirable tag along chemicals or agents which are used in typical nutritional supplement manufacturing processes. We strive to produce products that are 100% excipient-free.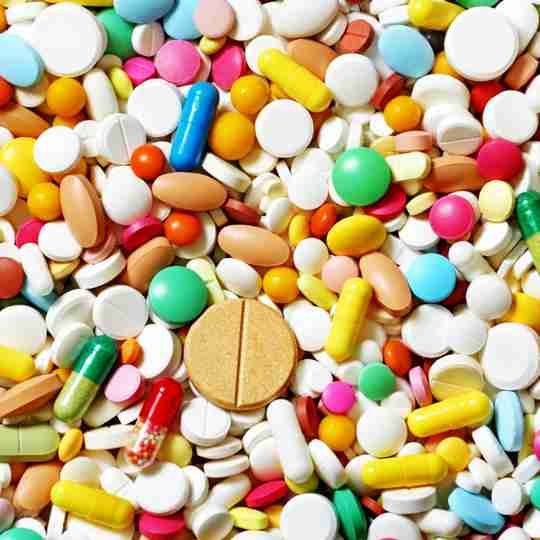 EXAMPLES OF QUESTIONABLE EXCIPIENTS COMMONLY FOUND:
Magnesium stearate

a cheap lubricating agent; research shows it to be immune compromising.

Methyl paraben

a benzoate family member; a known cancer causing agent

Microcrystalline cellulose

a cheap filler

Silicon dioxide

a cheap flowing agent (common sand)

Methacrylic copolymer

methacrylic acid, a component of the methacrylic acid copolymer, has been reported to act as a teratogen in rat embryo cultures

Triethyl citrate

a plasticizer

Titanium dioxide

used for color

Corn starch

typically from cheap GMO corn; can invoke allergic responses

Talcum powder

a common excipient rarely listed on product labels; a suspected carcinogen
We guarantee that what you see on the label is exactly what is in our product: absolutely no undisclosed excipients, such as fillers, binders, artificial colors or other undesirable tagalongs.

VIOLITE® CONTAINERS
We use the first-of-its-kind Violite bottle to assure maximum protection of our ingredients. Violite® is our proprietary, dark violet-colored, PET plastic bottle engineered to block damaging light frequencies that can degrade nutrients. In addition, we protect our premium supplements from tampering with foil induction seals and shrink seals.
INGREDIENT TESTING
We conduct scientific laboratory testing of raw materials and finished products, as well as state of- the-art, proprietary bioenergetic testing of all ingredients. We have pioneered the use of bioenergetic testing to ensure the customer is consistently getting the best quality worldwide. In addition, we use the most advanced lab equipment and test methods, including HPLC (High Performance Liquid Chromatography) to assure the potency and reliability of every ingredient.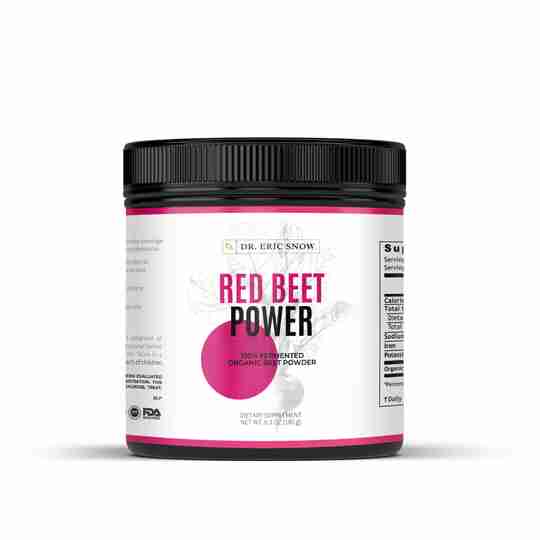 More From Dr. Eric & Dr. Katie...